A Different Kind of Family
Dance Brings Unbreakable Bonds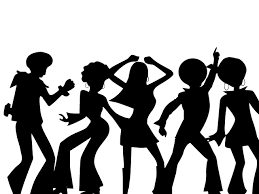 Dance is a form of art, as much as it is a sport. People dance at studios, or they dance when they have free time. They use dance to express themselves and to do things that they love. 
"As much as it is a sport, it's also an artistic sort of thing," Jayla Doane said. "I like seeing the different combinations and seeing how people express themselves. It's really fun to watch and learn from, so it looks fun to do and experience."
Dance becomes a way of life and doesn't end when a dancer moves.They continue finding ways to practice their sport.
"I started off in a little studio in Austin when I used to live there. And I was there for a couple of years, and then I  just started moving around in different studios, whenever I moved," Lizeth Morales said.
When it comes to dance, people use it as a way to relax and strengthen their body. They work hard to be where they are and show the discipline and strength that it takes to be in dance. 
"It's a lot of discipline, and it's a lot of strength that not just physically but mentally, you have to be able to think fast, especially in Ballia and challenging combinations," Maya Kainth said.
People begin to dance for different reasons. They start dancing because their parents put them in it when they were young or they have always seen dance as something that they want to do. 
"I started off as a cheerleader, and then my mom decided she was going to put me into dance," Ayanna smith said. "Because I like to dance, I always liked it. I did dance when I was little. And just something I wanted to continue,"
Dance opens the door to new friends and growth as a person. 
"The community is very uplifting, everybody is really nice, and positive," Kaitlyn Hall said. 
Not only do dancers become family, but the friendships add value to the experience.
"[I] definitely [love] the people in there with me, because they make dance enjoyable," Olivia Garcia said.
When you're doing something you love, having support is something that parents, family, friends, loved ones and their teams give.
"My best friend from Hawaii, Jarin, and I danced together in Hawaii, then I moved. But she kept on dancing, and so did I and we both encouraged each other to keep dancing even if it got harder for each of us," said Maya Kainth.
Dance can bring ups and downs, but at the end everyone supports one another and works together. 
"I like being friends with other people and seeing them express themselves, and also seeing them improve, and most people are really, really nice," Jayla Doane said. "And being able to see the shyer people do something that they like, and that they feel confident in, [makes you feel like family].