Running Through the Finish Line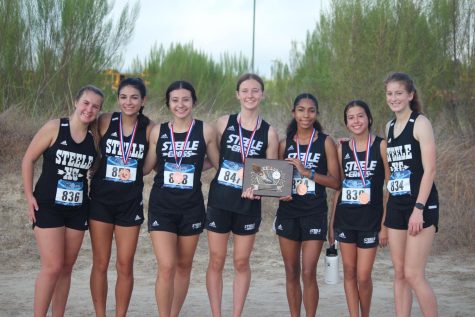 This year's cross-country team shows a lot of promise. Head Coach, Darcy Jackson says that both her boys and girls team "will make it to Regionals when District comes around."
Cross Country practices started in May and continued to run through the summer. They met 4 times a week and had practices that consisted of running and pool workouts.
In order to excel as athletes, "they have to work out all summer," Jackson states. "[They] tend to understand when they
get older, the importance [of it]."
Runners continue to practice almost daily during the school year, with the goal to become the best that they can possibly be, or maybe even better.
The team's first meet was a perfect representation of the progress that has been made. The Varsity girls placed first as a team, and the Varsity boys placed 5th debuting with a fantastic start to the season.
Jackson "expect[s] that they are giving 110% at every practice and meet."
This past Saturday, we had high expectations for the team at the Medina Valley Panther Invitational. We saw the girls hold onto their high placements and saw individual boys move up in the rankings. Hopefully their time and effort continues to pay off.
By the end of the season, we hope to see them go to state.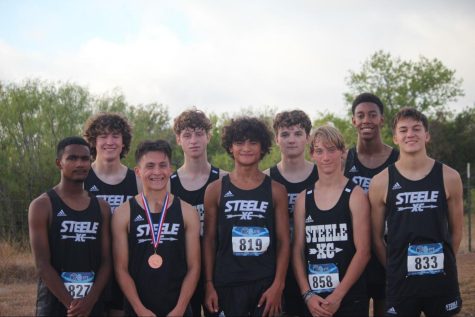 According to Jackson, "These kids are not only the hardest working athletes, but they are like family."