Steele Minds: The Girl With The Guitar
Part III: The Girl With The Guitar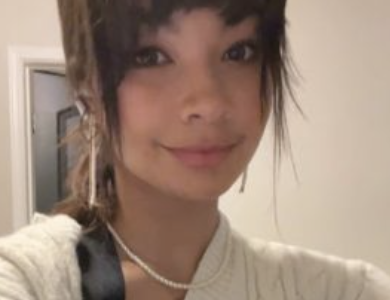 Senior Serenity Shadowens has always had an affinity for music. 
"I was really interested in string instruments in general, because I used to be in orchestra and I played the violin for a couple of years," she laughed. "And I used to play Guitar Hero all the time with my sister. It's so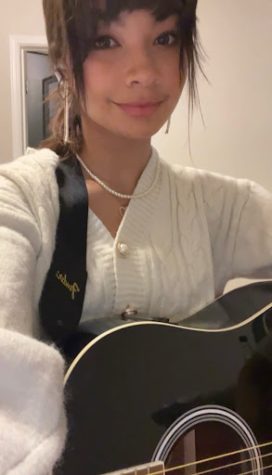 much fun."
Those days spent playing Guitar Hero would inspire her to pick up the instrument in the summer of 2021. 
  "I bought my own personal guitar to start playing, and that's also when I started taking a guitar class at my old school," Serenity spoke, mentioning her time in Hawaii.
This summer, she moved back here to Cibolo, where she linked up with an old friend.
"My best friend Kylie, she's a really good singer, and she also has a guitar," Serenity mentioned. "And we found out that another friend of ours plays the bass guitar and also the keyboard."
So the trio, consisting of Serenity, senior Kylie Pavlovsky and 18-year-old Amaya Anderson, decided to start a band.
"We want to be more of an indie band, because we think that's a really popular growing genre, and that's the kind of music that we listen to," Serenity said. "And me and Kylie have always been fascinated by group music composition, especially with us both being in choir at the same time, and I've also been in orchestra."
Inspirations? Serenity has several. 
"I really like Her's. They were a growing group, but sadly they died in a car accident a few years ago. They were a duo, and they had a lot of good songs in the indie genre, but one of our favorite ones was Harvey," she explained. "For me as a guitarist, I really like Coldplay's guitar, because they have a lot of songs with acoustics in it, and Mac DeMarco, he's a really good guitarist, and Radiohead."
One of her favorite songs to perform is Talk by Beabadoobee.
"It's fairly easy to play on the guitar while also singing, so it's my go-to song," Serenity said. "The chords are fairly easy, and even though it goes fast, it's not too big transitions, and she has a soprano voice, and it's kind of high and soft, but it still has a rock vibe, so I think it's more suited towards my style of singing. So that's my favorite song to cover, because I feel it shows both my guitar experience and also my choir/vocal experience."
The band itself is still a work in progress, and a name hasn't been chosen yet. But they have a lot of goals to improve their sound and hone their craft. 
"We haven't really had too much time to practice as a group, but we have practiced separately and we want to do more group activities, and of course with Amaya not being at the same school as us, it's been hard for us to meet as frequently with her," Serenity pointed out. "And we still want to find a drummer, so that's one of the things that's holding us back. We plan to start doing stuff really soon until we can find a drummer because we really want it to be complete."
Right now, they're focusing on covering songs, but another goal is writing original songs.
"I have written songs before, and Kylie has a lot of experience with writing," Serenity enthused. "We hope we will be able to come up with the lyrics for it, and Amaya would help us with the rhythms and beats, while we come up with the lyrics and meaning behind it."
She and the rest of the band hope to pursue their musical interests beyond high school.
"I know that I'm probably going to minor in music, because music has always been such an important part of my life," Serenity explained. "But hopefully we can continue our own paths, because they are both very musically talented."
Look forward to seeing Serenity and her bandmates Kylie and Amaya in the future, hopefully with a drummer to complete their quartet.